Home styles and décor have changed drastically over the decades, but paint colour trends have been some of the most interesting! So far, for the 2020's, a common theme seems to be that colour trends from the past are returning. The earthy tones from the 70's are making a comeback, along with the pastels of the 50's. Homeowners are feeling less pressure to follow the trend of the decade and feeling more power and freedom to choose their own style. They are paving the way for personal preference and choice and choosing colours and styles for their homes based on what they like, rather than thinking of resale only. 
Let's take a look at how paint colours have changed over the decades! 
1920'S
Going back all the way to the 1920's, also known as the jazz age- the 1920's was filled with wealth and excitement. So, people were putting more time and money into their homes and themselves. Fashion became a luxury for more than just the rich and interior design began to take off with kitchens gaining a much more modern look. Interior home colours were mostly light and neutral- greys and blues with darker, vibrant accent colours of green and red. Art deco was the vibe.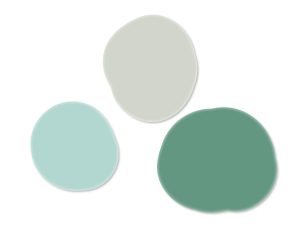 1930'S & 40'S
The 1930's saw the start of the Great Depression, so, the theme became reuse and repurpose when it came to interior design and decorating. Smooth lines and curves became popular, clean and simple was in and art deco was out. Interior colours were softer- yellows, greys and pinks with accent colours of dark green and burgundy.  The 1940's caused shortages due to the war and spending, but many of the same colour trends from the 1920's and 1930's remained, including light and neutral colours with pastels being common accents. Wood furniture was also very popular, along with floral patterns.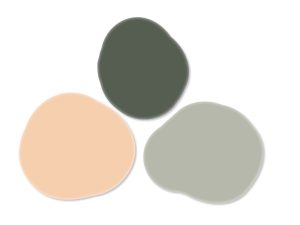 1950'S
The 1950's offered even more freedom when it came to spending. Design trends became more modern with a Scandinavian feel. Pastel colours were very popular, with pale shades of pink, green, yellow and turquoise taking over. Kitchens and bathrooms were a very common space to have these pastel colours, with even appliances and furnishings reflecting the pastel colour palette. The Scandinavian tones being more grey, cream and green were popular for furniture and exterior colours.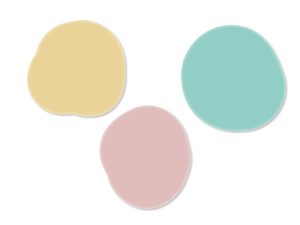 1960'S
The 1960's brought more modern and groovy vibes, with bright and bold clashing colours and patterns. Black and white also became very popular, along with tie-dye, psychedelic colours and patterns like paisley and floral. Decorating your home became a way to make a bold statement. Lots of the furniture was 'S' shaped or pod shaped and everything was very modern-looking. Peace & Love was the vibe!!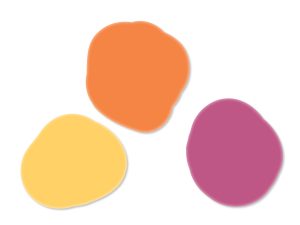 1970'S
Moving on to the 1970's, earthy, warm tones were popular. People wanted to bring nature into their homes, so green, yellow, orange and brown were very common colours to find in homes. The 70's was the decade of the sunken living room and shag carpeting- not only on the floor but on the walls as well. This was a time period of rule breaking and self-expression. People started to experiment with their clothing and their homes. Elements such as velvet, wicker and geometric and floral patterns were trending.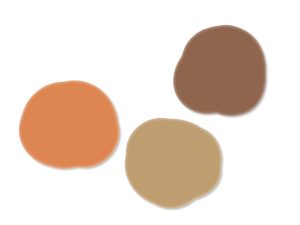 1980'S
The 1980's were filled with pastels! Baby blue, teal and mauve were everywhere. The 80's were a decade of influence, from movies, music and pop culture. Acid wash and oversized clothing was the norm and art deco home design made a comeback. Floral colours and geometric patterns and shapes were found in abundance throughout homes because everything needed to match! Homeowners also used glass and mirrors as décor, along with gold trim and plants (the beginning of the houseplant décor takeover).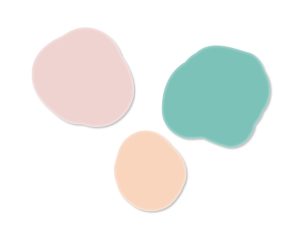 1990'S
The 1990's were all about beige. Beige, beige and more beige. From the wall colour to the furniture, everything was meant to be neutral. Sponge painting was a huge trend during this decade, and almost every child's room had a wallpaper border. It wouldn't be a surprise to find blow up furniture in a home and ruffles were very common- from curtains to couches. 
2000'S
The theme of the 2000's was Tuscan style, with dark walls and furniture- red and brown being very common colours. Open concept living became every homeowners dream with entertaining being the focus of the home and the living room was centered around large entertainment units. 'Live, Laugh, Love' and other motivational signage became a staple in homes during this decade, along with barn doors, granite counters and chalkboard painted walls.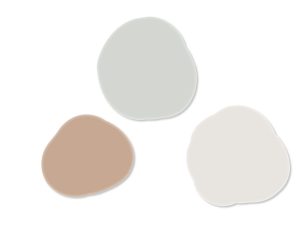 2010'S
Lastly, the 2010's started as a decade of cool, grey colours and black- more importantly, matte black! As the years went on, we started to see a bit more variety with homeowners adding colours into the kitchen or going for the all-white, modern farmhouse look. Mid-century modern and boho styles became very popular, along with open shelving in the kitchen. Many of these trends from the last half of the 2010's have carried themselves over to the 2020's and for obvious reasons, but we still have plenty of time before the decade is over!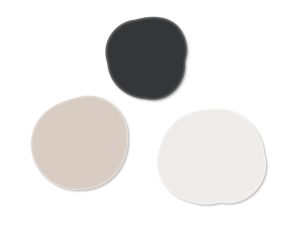 What's trending in your home this decade?!